Here are step-by-step instructions on creating an SHOOT NDS Entry and adding Videos to the entry.*
*This FAQ assumes that you've already paid your $95.00 NDS Entry fee and registered on our site.
1) If you've just made your purchase, click on My Membership Area: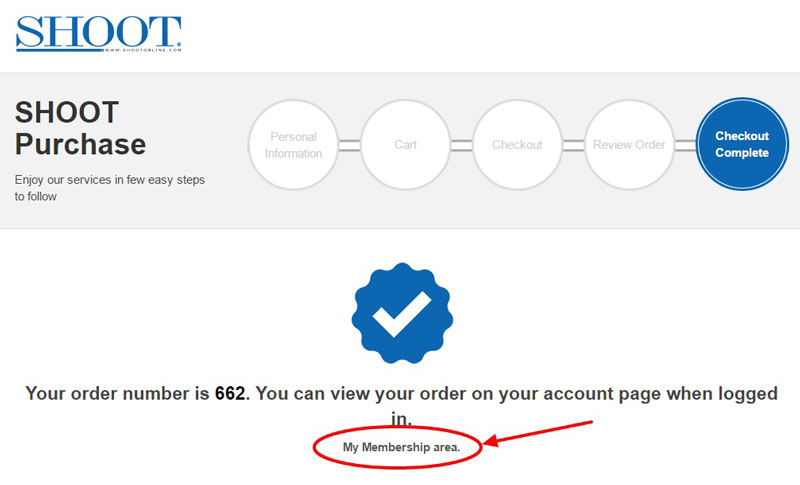 Then click on the My NDS Entries tab:

Alternatively, you can go to enternds.shootonline.com or nds.shootonline.com and log in, then click on My NDS Entries:

2) Click on the CREATE NDS ENTRY button. Note that you can keep track of your remaining content under the Unused Content column.  In this case, we have One NDS Directors Entry, and One Video.  So far so good.

3) Fill out all the info in the BASIC INFO, SUBMITTED BY, and CONFIRMATION tabs. At this point you should SAVE your entry. Don't worry, we'll get to adding work shortly; your entry is not visible to anyone other than yourself and SHOOT Editors.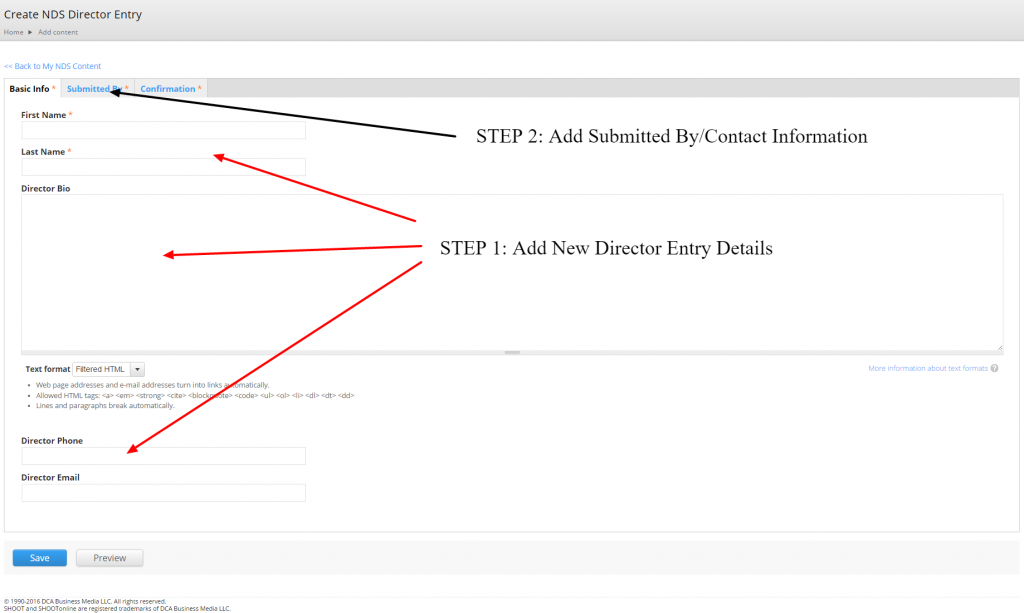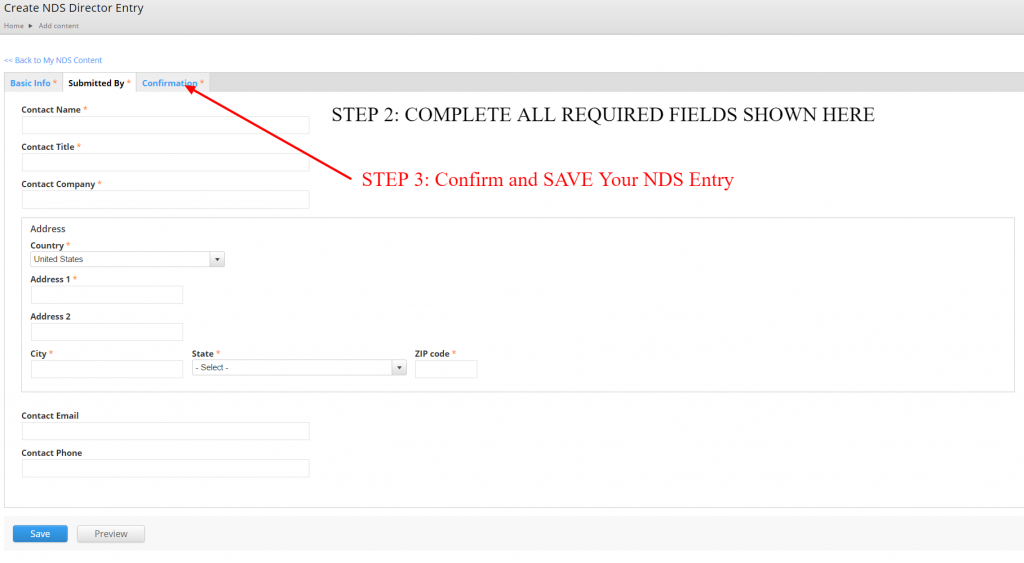 Your page should look like the following: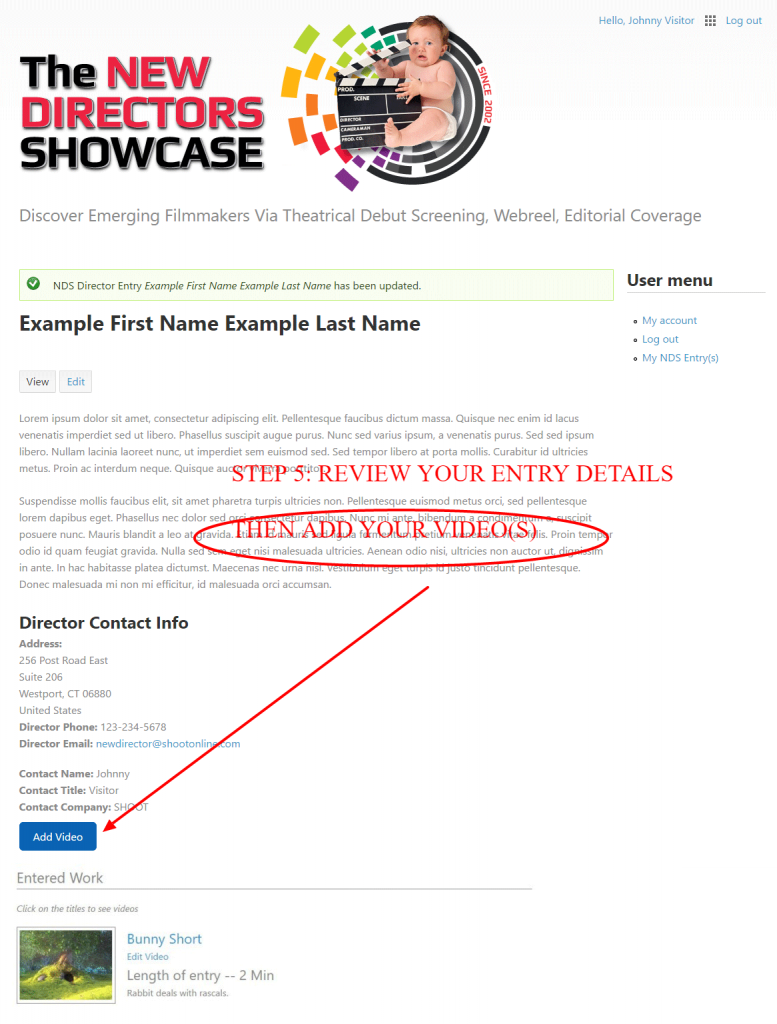 4) Now you can add your work.  Click on the ADD VIDEO link on your NDS Entry page.  This will take you to the Video creation form.

5) Select your Director's name from the drop down field. This is required.  It will have any New Directors Entries you've created earlier.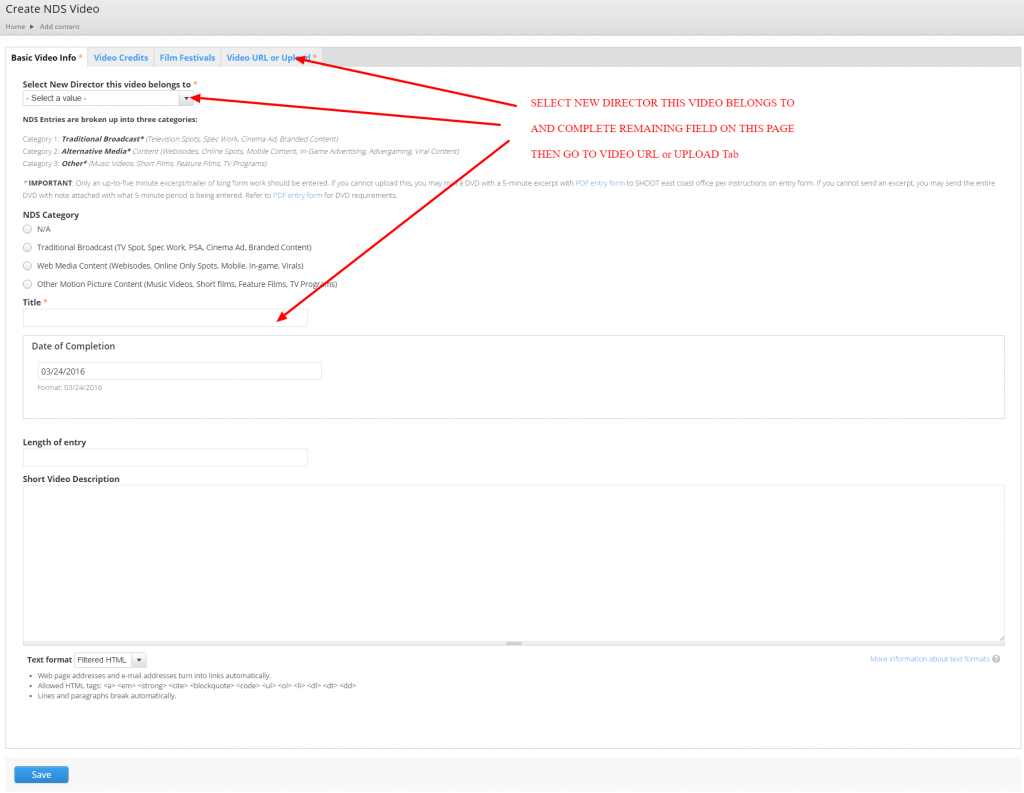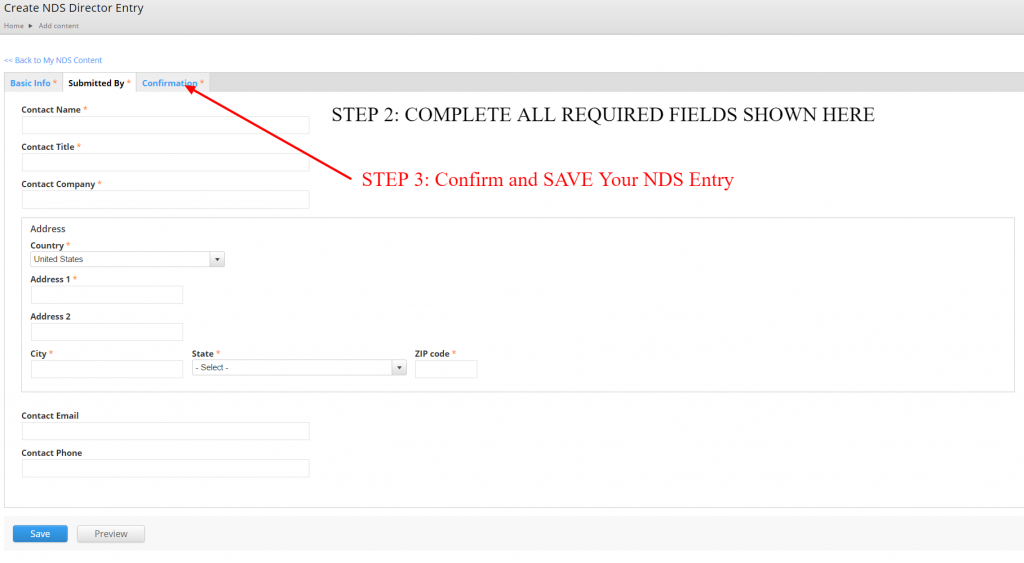 Click SAVE.
You'll be taken to a Video page which looks like the following: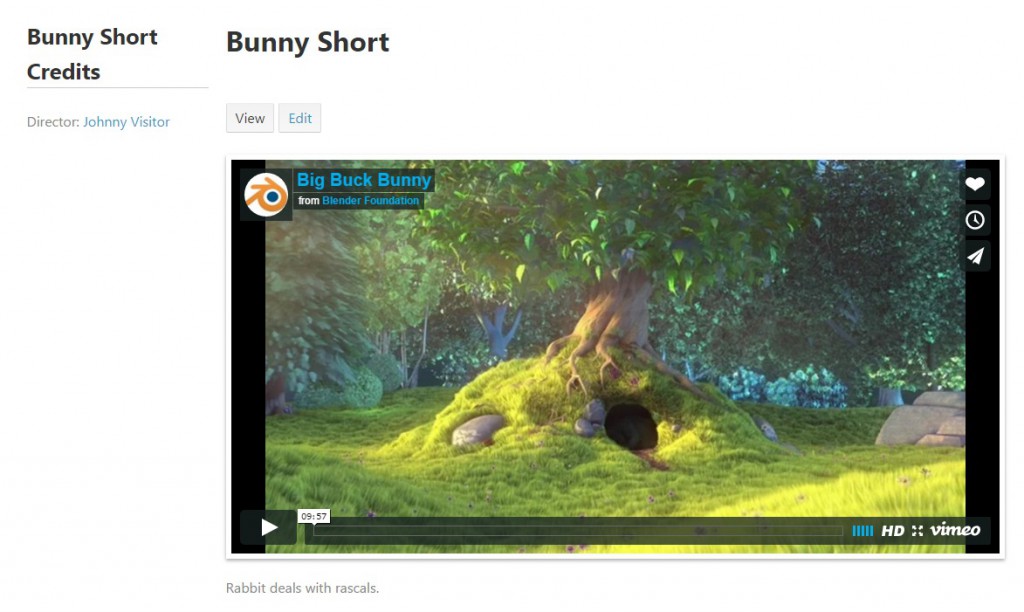 To return to your New Directors entry just click the Director Name in the credits column.
Your entry should now look like this: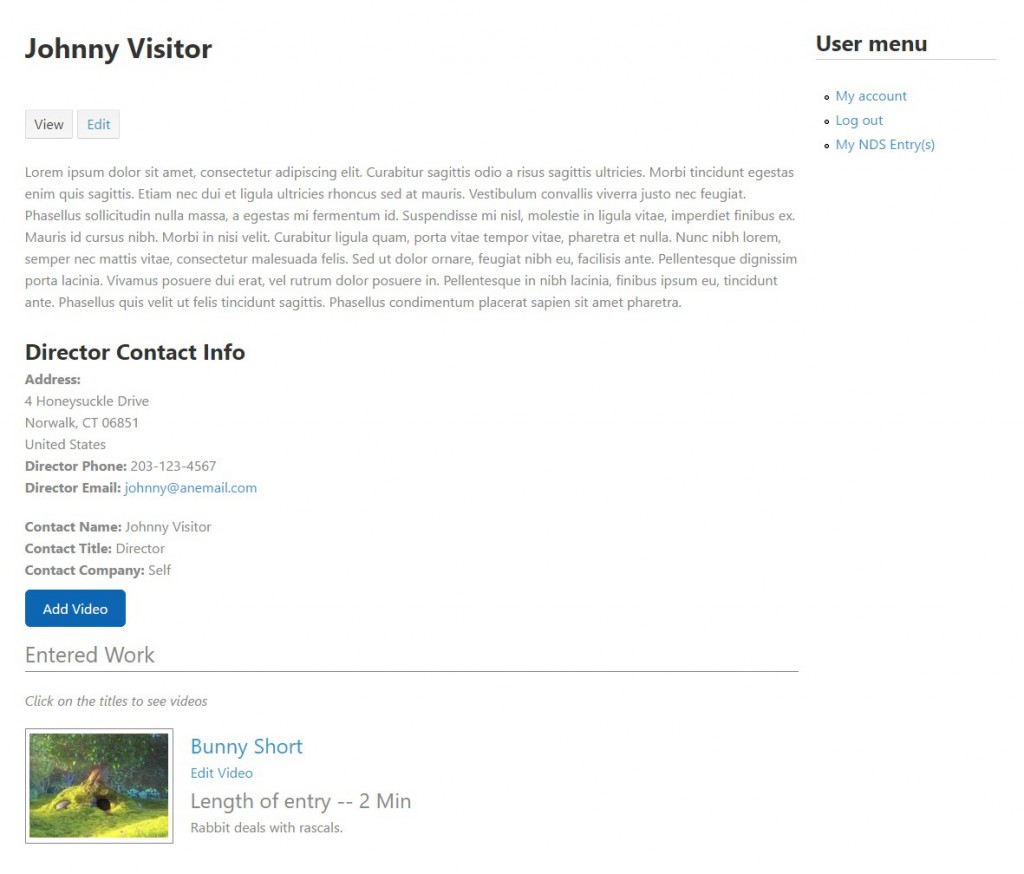 Note the presence of an "Add Video" button; it's visible as long as you have unused videos to post. If you have trouble just drop us a line at support@shootonline.com.
Good luck!
Also of interest: Adding work to an existing New Directors Entry