Simply go to https://SHOOTonline.com and click on the "login" link (see screenshot below) in the upper right corner of your browser or click here: https://members.shootonline.com/user/login?redirect=https://shootonline.com/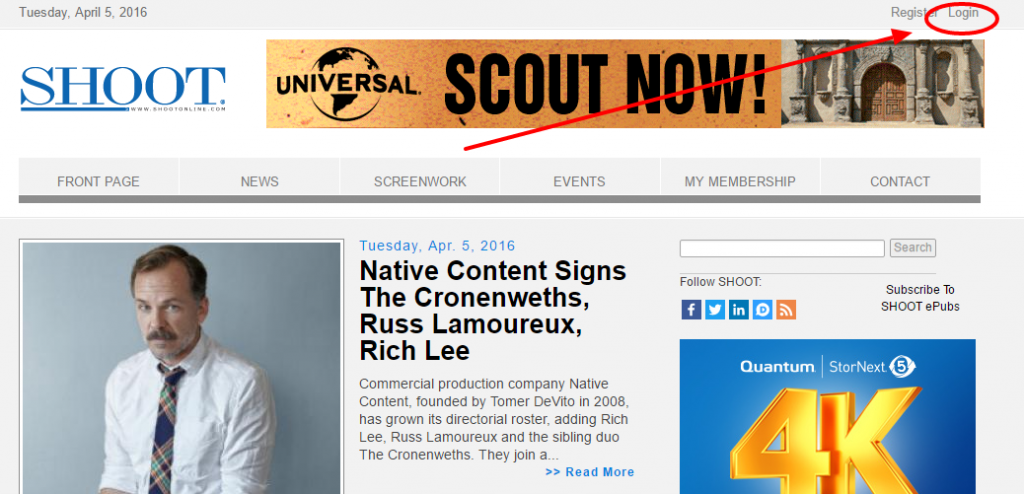 After clicking the above "login" link, click on "Request new password" tab or visit: https://members.shootonline.com/user/password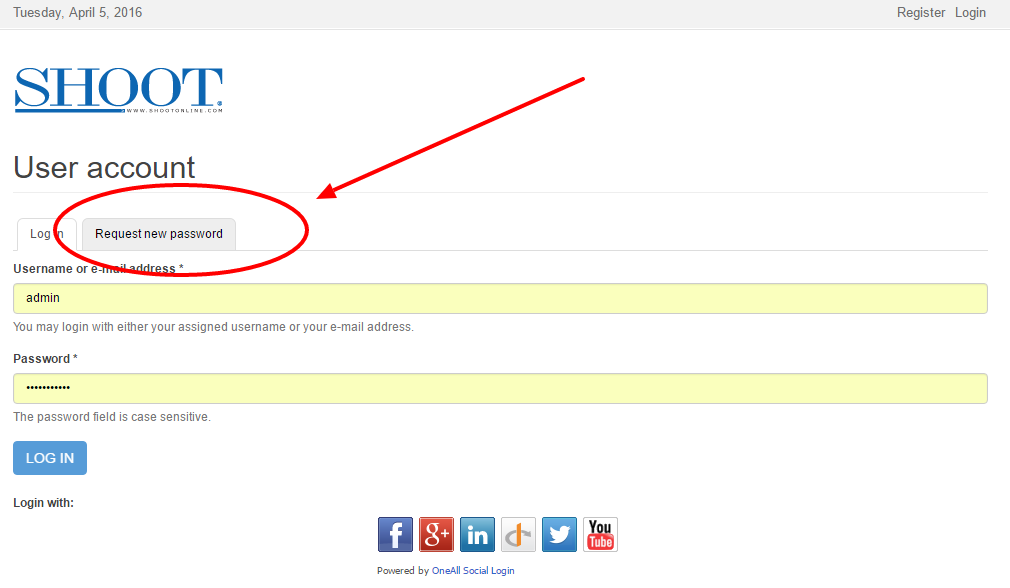 Fill-in your username or email address, complete the Captcha puzzle (system needs to know your human and not a spam bot), and request email.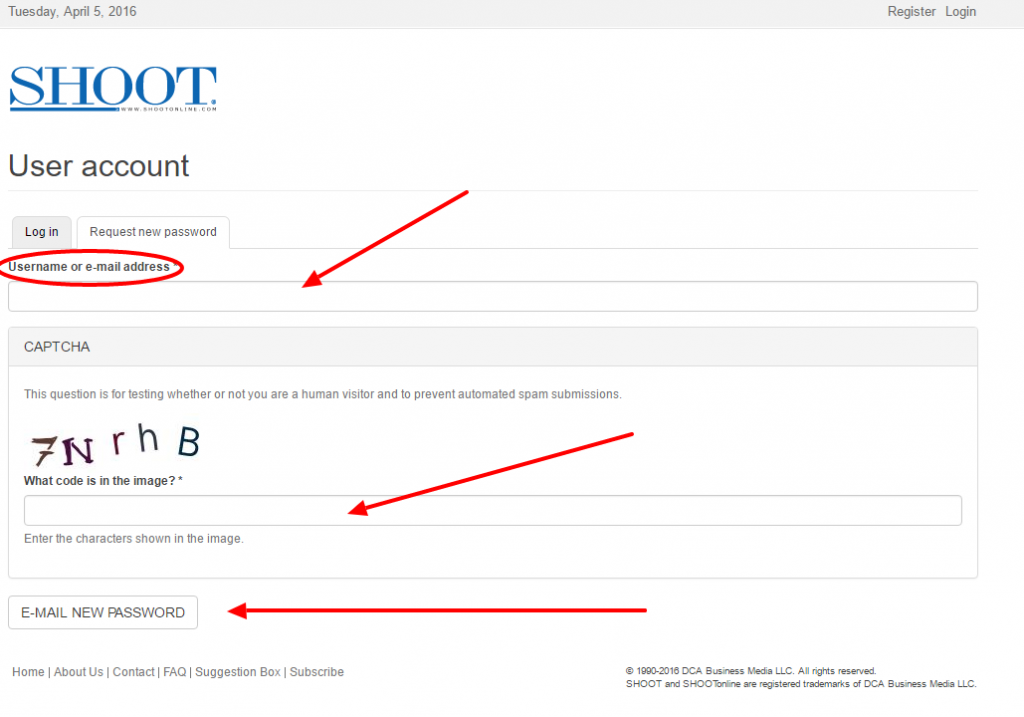 Follow the instructions in the email to get new password and login. (Note: Check your spam folder if email not received form support@shootonline.com)
If you're still having problems please email support here or call (203) 227-1699 x11 between the hours of 10:00am to 5:30pm ET.