Because our SPW Video Release only uses mp4 files, we've provided a simple way to convert a video file (for example, an apple mov file) into an mp4. If you chose to upload a file for your Video Release, you'll see a couple of links below the file field:

After the pop-up window opens, you can upload your file.
As noted below, be aware that transcoding times will vary depending on how large your file is.  For example, a 40 MB file will take around 5-6 minutes. This will NOT upload the file into the video release.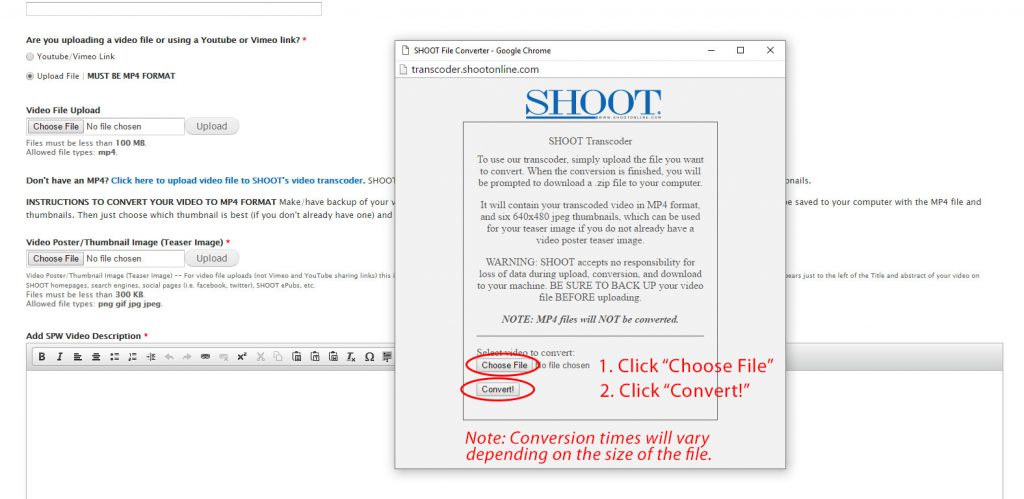 After you've uploaded your file and clicked "Convert", a progress bar will appear in the window.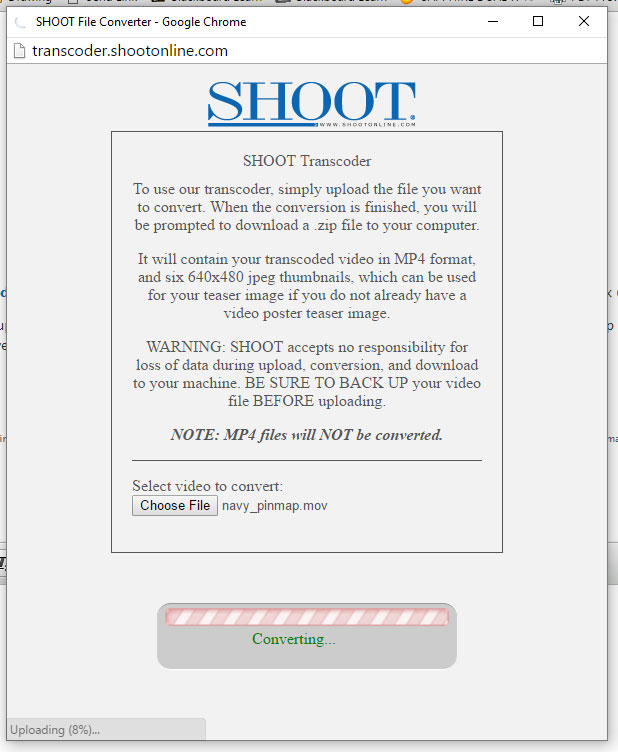 When converting is finished, you will be prompted to download a zip file.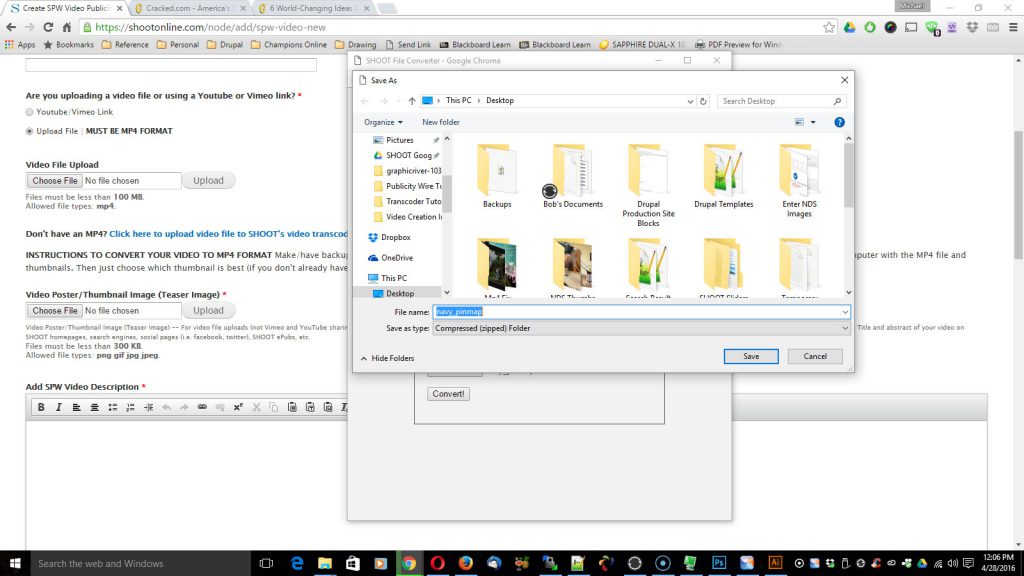 Once you've saved the folder to your desktop, you'll have to unzip it.  Inside, you'll have your converted video file and six thumbnails to choose from to upload to your Video Release.