For PAID memberships, click on the REGISTER link in the upper right hand corner of most SHOOTonline pages or go here: https://members.shootonline.com/ For FREE membership level only click here to REGISTER: https://members.shootonline.com/user/register
To register, please collect the following information first:
You must be older than 16 y/o
A valid Credit Card (for a PAID registration only)
A Coupon Code (if you were issued one)
Valid email address
Decide and record a USER NAME that you want to use
Decide and record a PASSWORD that you want to use
OR you can easily register with a Facebook, Google, Linkedin, Twitter or You Tube account by clicking on the one click icons

Otherwise, you enter all the information needed manually. Enter the data as requested. Make sure under "Terms and Conditions" you answer the questions.

After filling out the CAPTCHA information at the bottom, select the CREATE NEW ACCOUNT button.
---
At this point you will be at the CHECKOUT screen where you need to enter your billing information (name and address as it appears on your credit card) and your COUPON CODE (if you have one).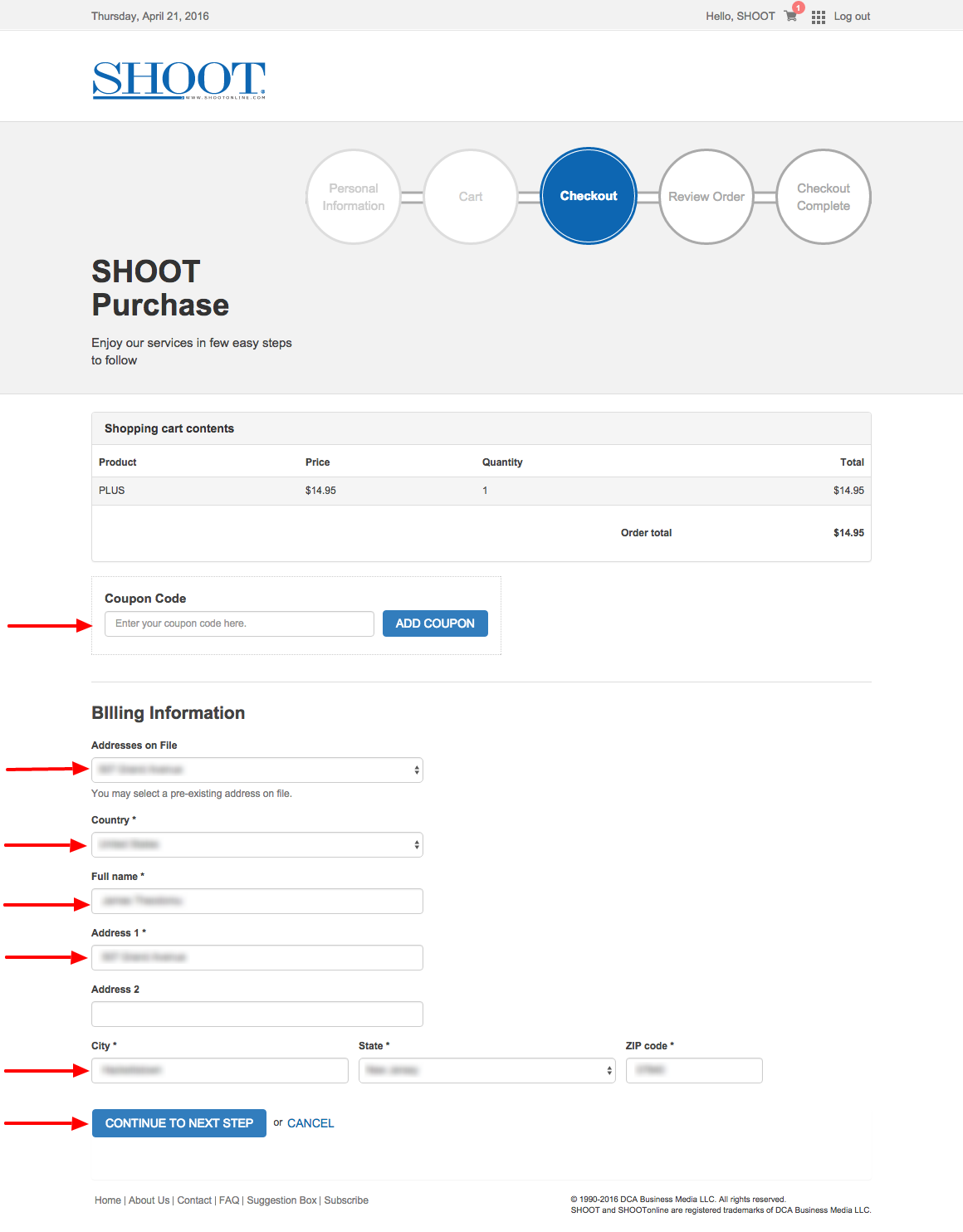 Select the Continue to Next Step button.
---
At this point you will be at the REVIEW ORDER page where you will enter the credit card data needed for membership (Free membership does NOT require a credit card), and a choice to save this card as your DEFAULT card to charge future purchases along with the ability to review this order before it is submitted and charged to that credit card.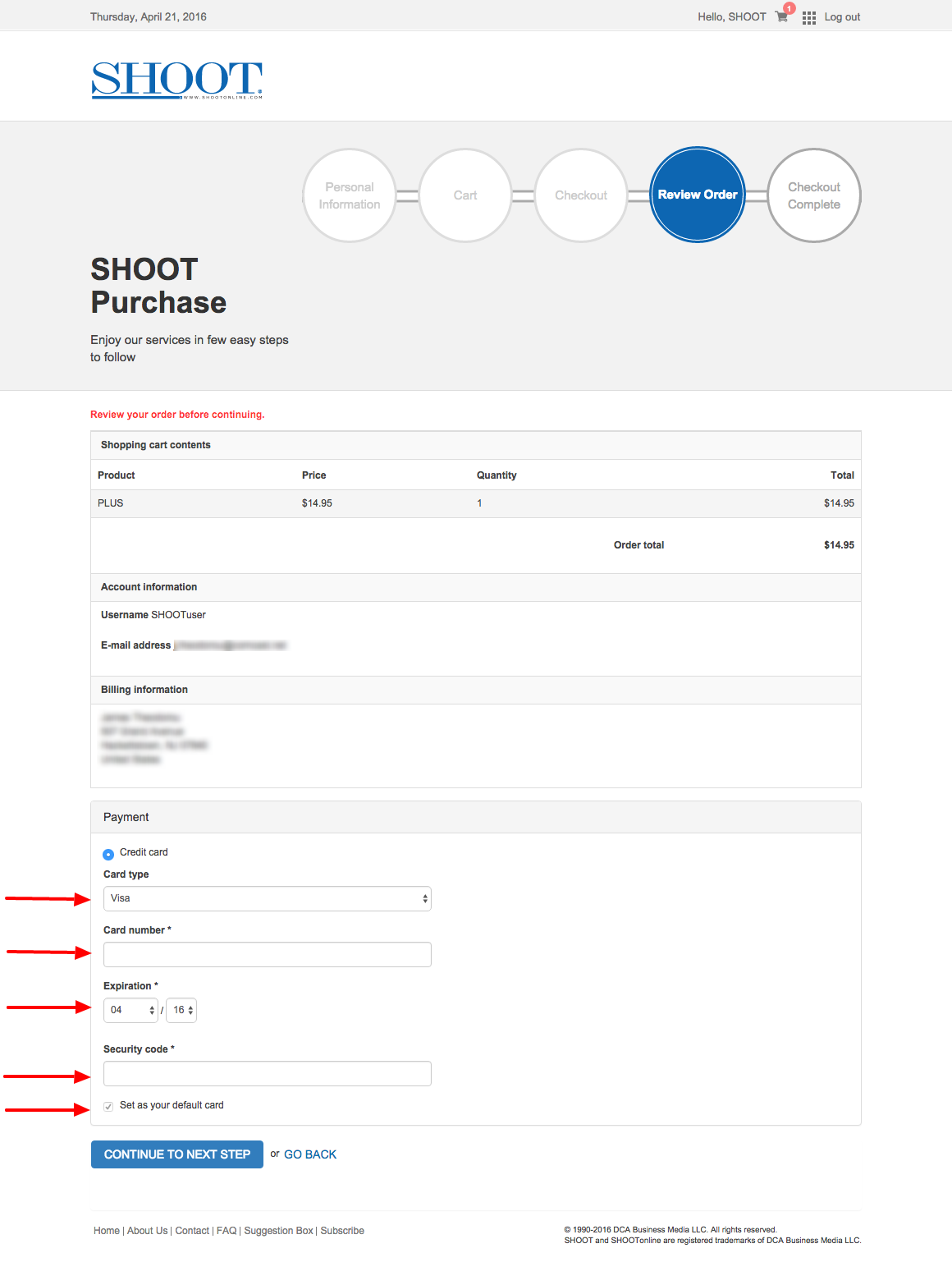 To submit this, please click on the CONTINUE TO NEXT STEP button.
---
You will come to the THANK YOU screen along with the order number (for future reference). If you require a receipt immediately, please go to your MY MEMBER PAGE, click on the ORDERS tab and select the purchase you want the receipt for. You will also receive a confirming email shortly.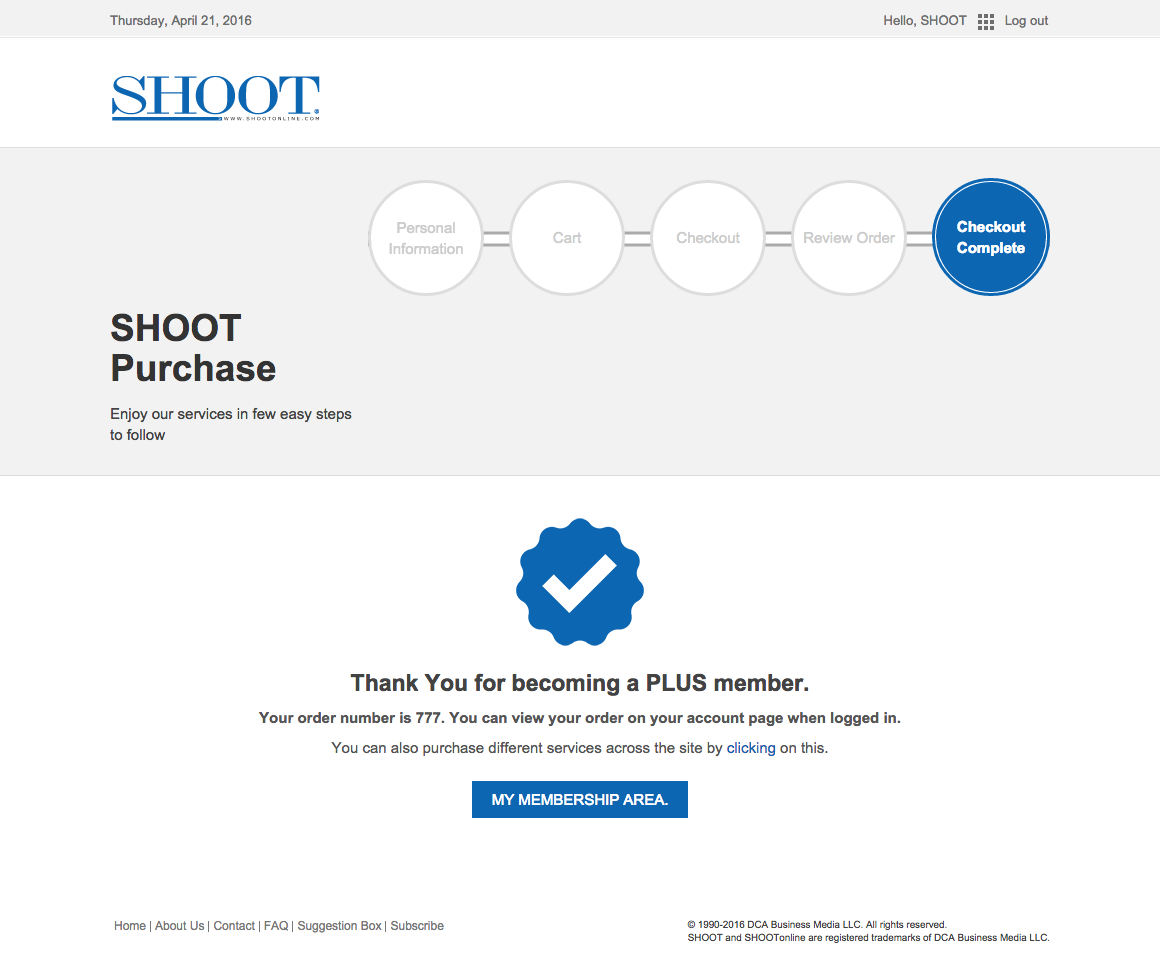 You can then click on the MY MEMBERSHIP AREA button to take you to your custom HOME page.