The MySHOOT Follow link is a way to stay informed when a MySHOOT Profile owner or Company puts up new content. (See images below)
Follow button on a MySHOOT Profile: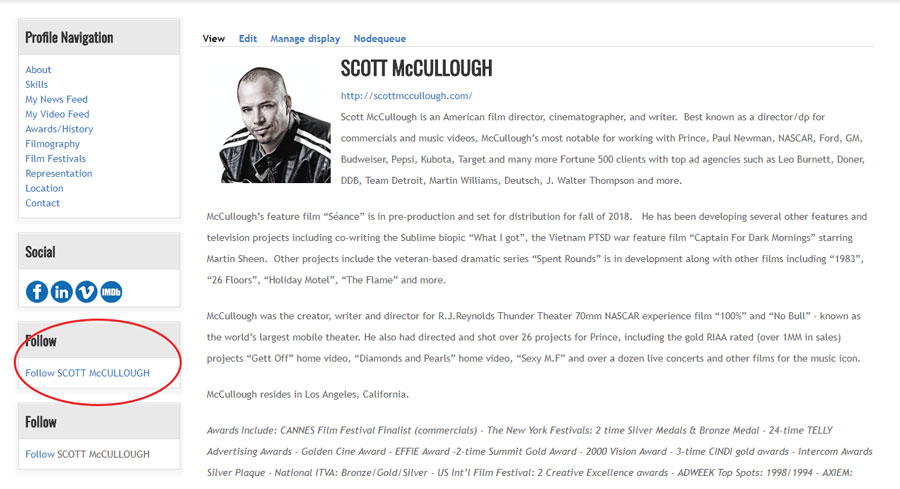 Follow button on a Company Profile: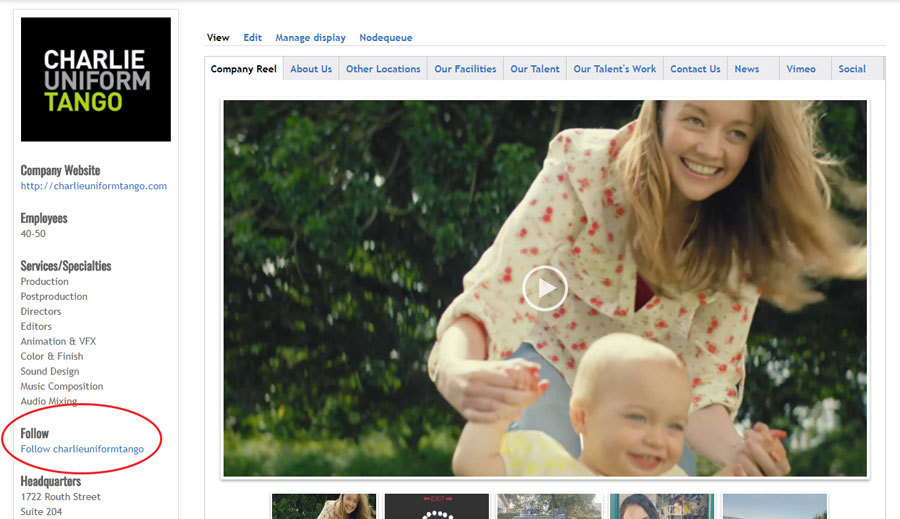 It works rather simply: when an end user clicks on the follow link, they're emailed when the owner of the MySHOOT Profile or Company Profile publishes a new video. Published is the operative word here; the email won't be triggered if the video is created and left unpublished.
This email will also only go out to users who are registered on SHOOTonline. In other words, to follow someone or a company the follower must be a registered (free) user or higher.
Here is an example of an email sent when a new video for a MySHOOT Profile is published: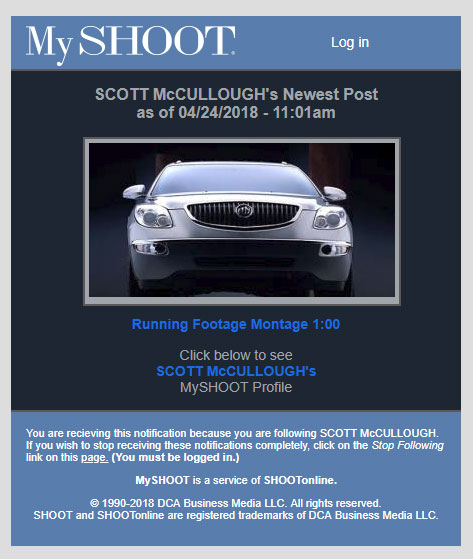 It contains login links, a link to the video, and a link the the MySHOOT profile.
There is also a link to a notification management page. (See image below.) On this page you can manage notifications for MySHOOT Profiles and Companies, as well as search for profiles to follow.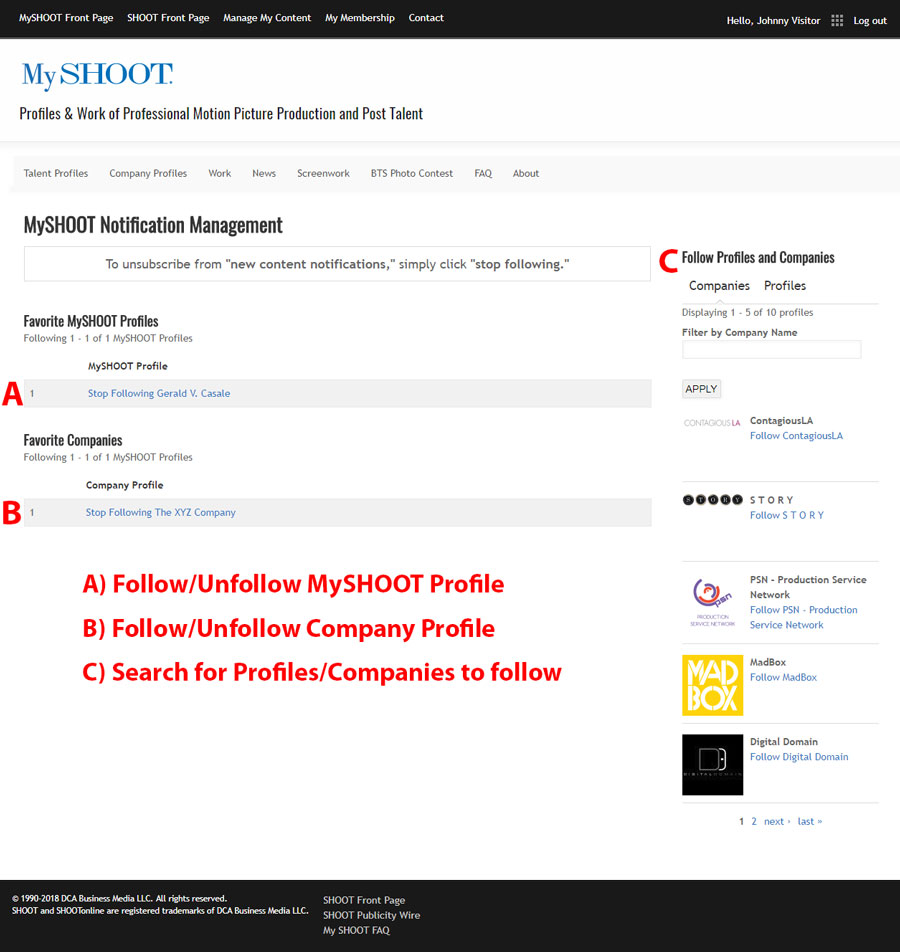 If you have any questions, contact support@shootonline.com.